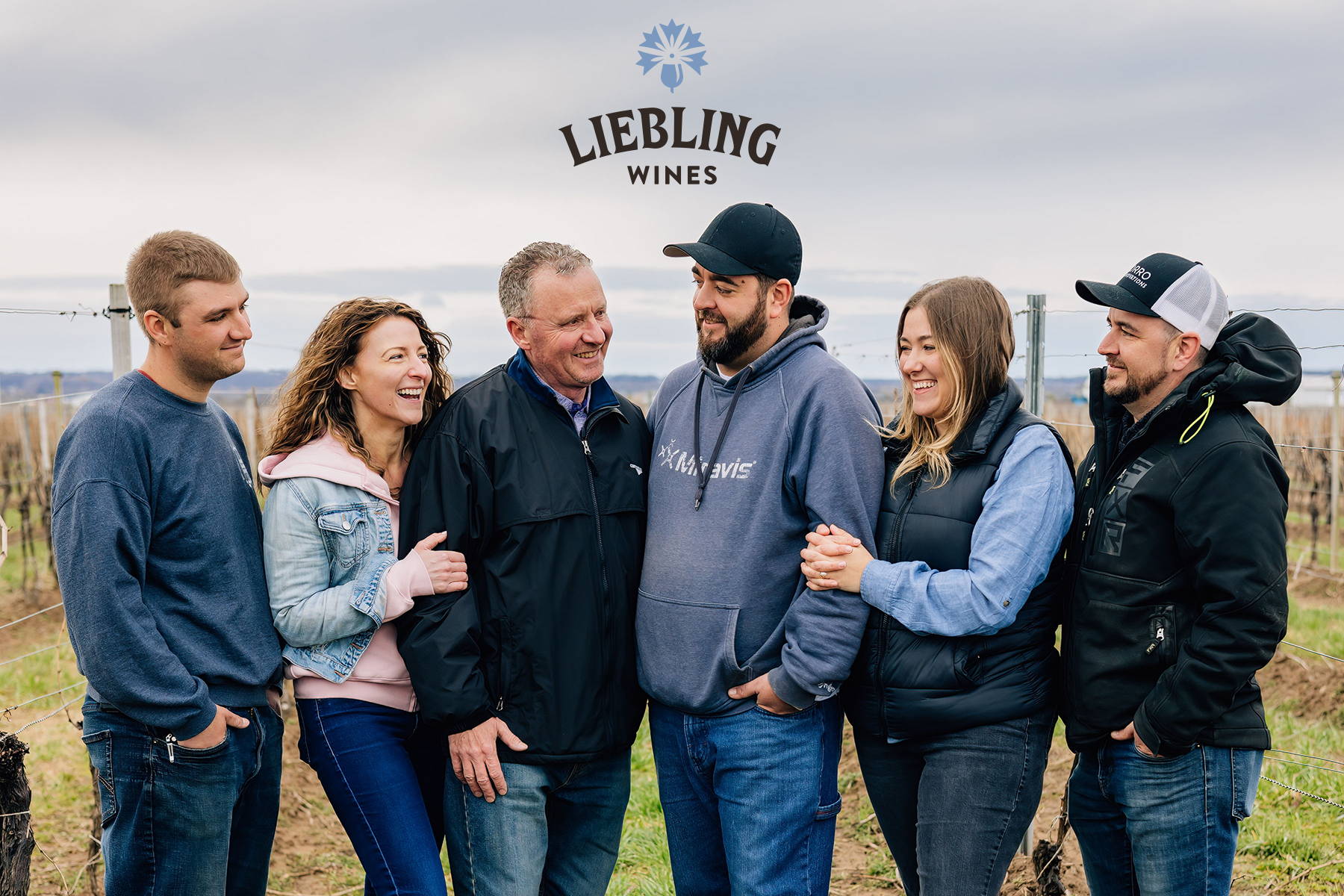 In 1984 Matthias Oppenlaender left his farming family in Germany and travelled to Niagara to plant a small 40-acre vineyard in Queenston, Ontario. At the time many did not believe vitis vinifera grapes could survive Ontario's cool climate, let alone the ability to produce quality wine from those grapes. At the young age of 22, he took this as a challenge, and decided to prove those naysayers wrong. Now almost 40 years later, the Oppenlaender family created Liebling Wines as an homage to their dad and all that he built and created, and to commemorate their oma, the one who continually encouraged their dad, her liebling, her darling, to follow his dreams. Liebling Wines is a grape-growing family's mission to showcase the single vineyards they tend and the vines they grow.
Grape-growing has been part of the Oppenlaender family's history for five generations, originating in Germany and now, with the family, in Niagara. Sisters, Jessica and Alison are the faces behind Liebling Wines, they are the two that you will find producing, promoting, and posting all things Liebling Wines. Their philosophy is that great wine always starts in the vineyard, therefore their grapes are sourced from select single vineyards their family manages across Niagara, as well as their own home vineyards, which is all possible because of the grape growers in their family – their dad and their brothers, Aaron, Michael and Danny.
Liebling Wines is an expression of the land, of grape-growing, and of the many hands that play an integral part in nurturing and crafting grapes into wine. Liebling Wines are fresh, approachable, and always authentic from single vineyards across Niagara. The wines are crafted in collaboration between Jessica and the Drink Collab team, Marc, Mitchell and Jeff. They're unpretentious, straightforward, and fun. They are wines to celebrate the everyday, the opportunities, the adventures, and most importantly, to celebrate love.