Collab Wine & Beverage is a collection of virtual beverage brands focused on showcasing unique, small-batch brands creating craft beverages in Ontario. Based in the heart of the Niagara Region, Collab is a place for industry professionals to come together to create and grow their own distinct virtual beverage brands.
A virtual company is one that exists solely in the digital realm, with no brick-and-mortar retail space. By having multiple brands under one roof, we are able to house a collection of makers who can source, produce, and market their products within a singular company. Makers are able to utilize shared production facilities and staff, helping to launch their brands quicker and more cost efficient compared to traditional brand designs.
This structure also favours you, the consumer, as it provides the opportunity to explore and taste a variety of products from our collection of brands, each with their own respective vision, style, and character, all while shopping in the same virtual space.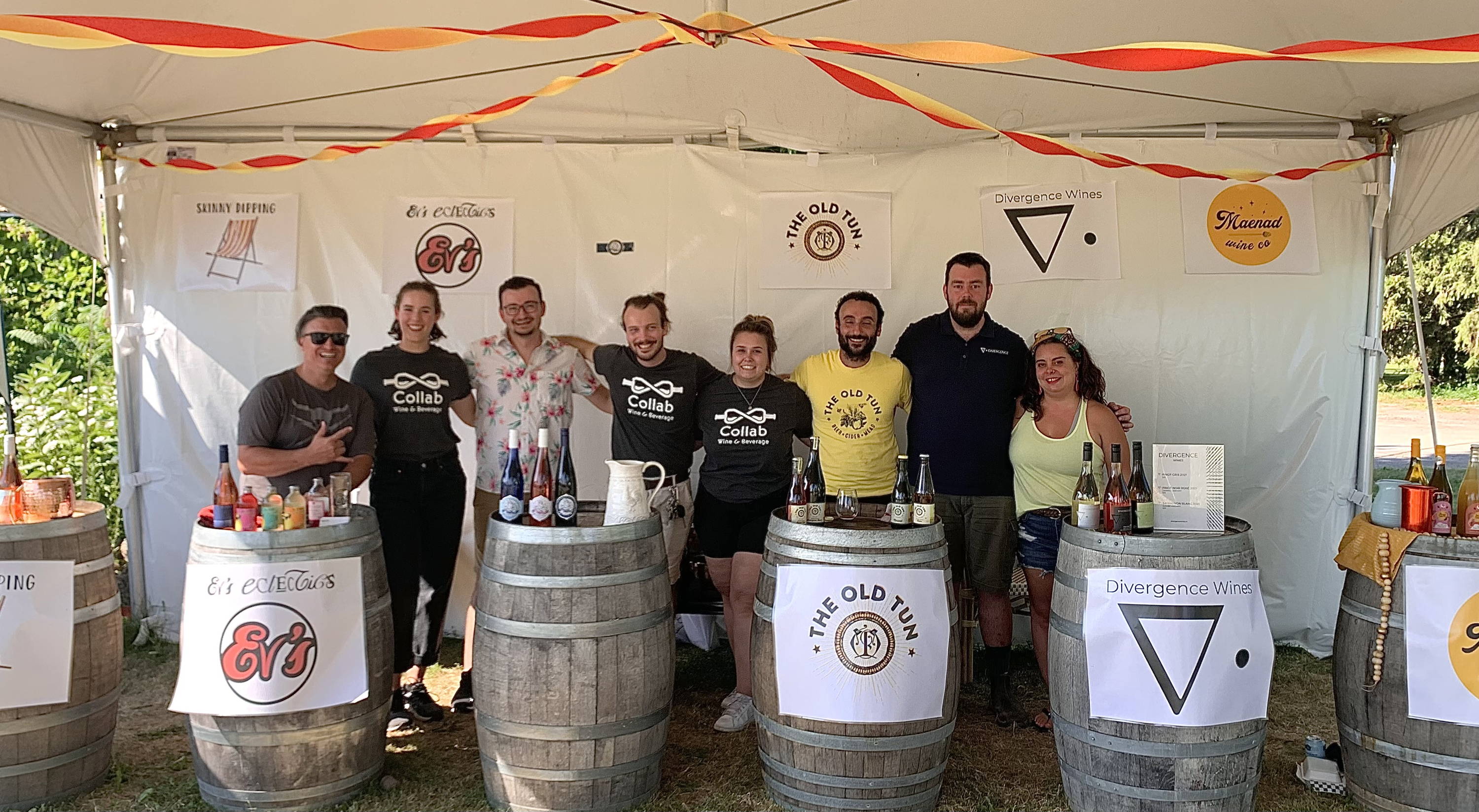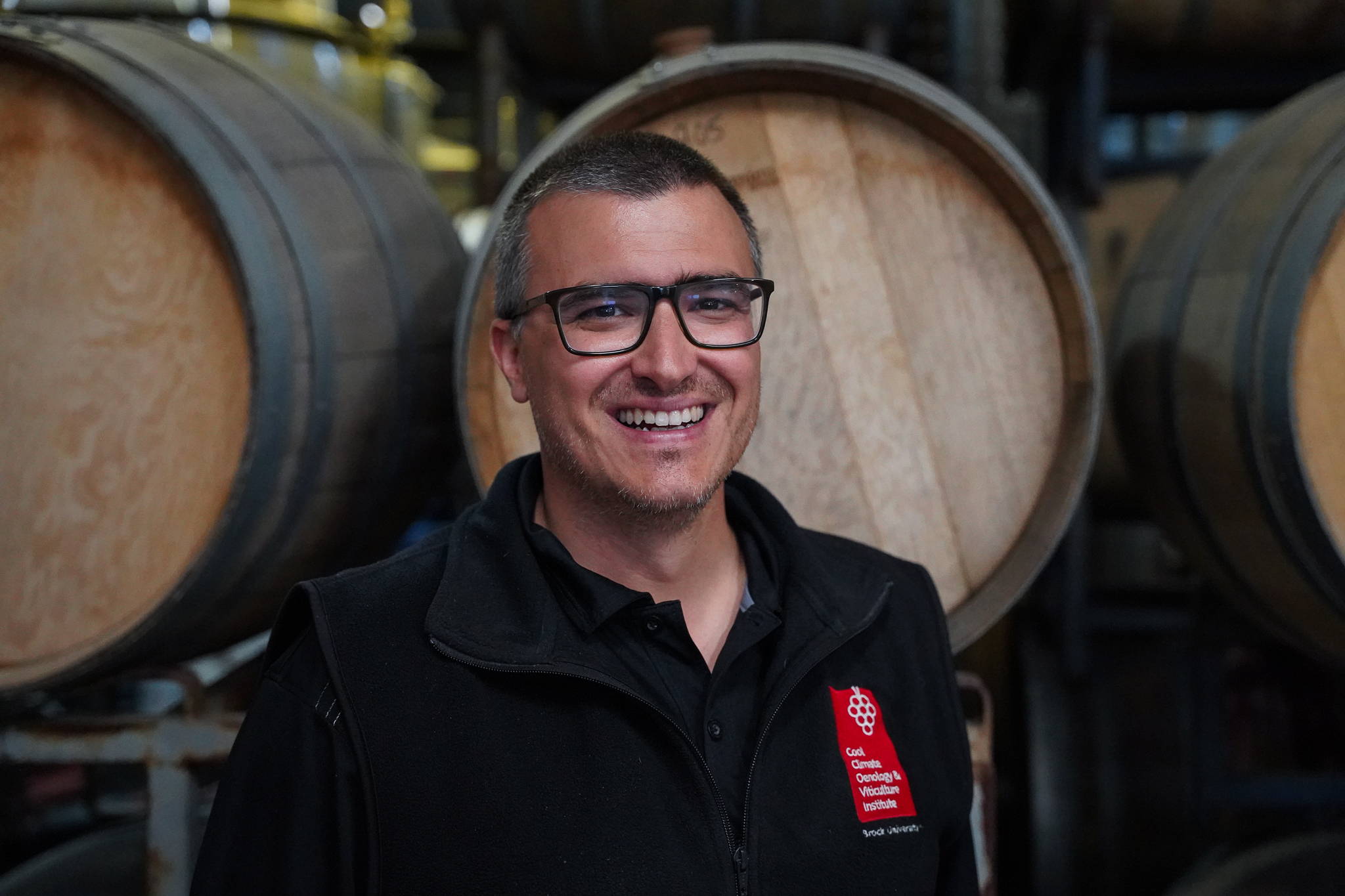 MARC PISTOR
Head Consultant
Marc has been making wine professionally since 2005. As a former assistant winemaker for Inniskillin Winery and head winemaker for Arterra Wines, Marc began winemaking consultation in 2012 as well as creating and managing his own brand, Fogolar Wines, since 2013. After leaving Arterra, Marc had envisioned creating a wine collective with multiple virtual brands under one roof (sound familiar?), finally bringing the idea to fruition in 2020 with the launch of Collab. In addition to making wine, Marc also teaches courses in the Oenology and Viticulture program at Brock University.
Favourite Canadian Varietal/Style: Cabernet Franc, for its suitability to cool climate winemaking.
MITCH MCCURDY
Beverage Engineer
The resident king of nicknames at Collab, Mitchell is a graduate from the Oenology and Viticulture program at Brock University. Currently the winemaker at Marynissen Estates in Niagara-on-the-Lake, Mitchell has worked on both sides of the country, having worked the 2016 vintage at Quails' Gate in British Columbia. A sucker for Port, Sherry, and Perry, Mitchell hopes to one day add all of these beverages to the Collab portfolio!
Favourite Canadian Varietal/Style: He hates picking favourites. Variety is the spice of life.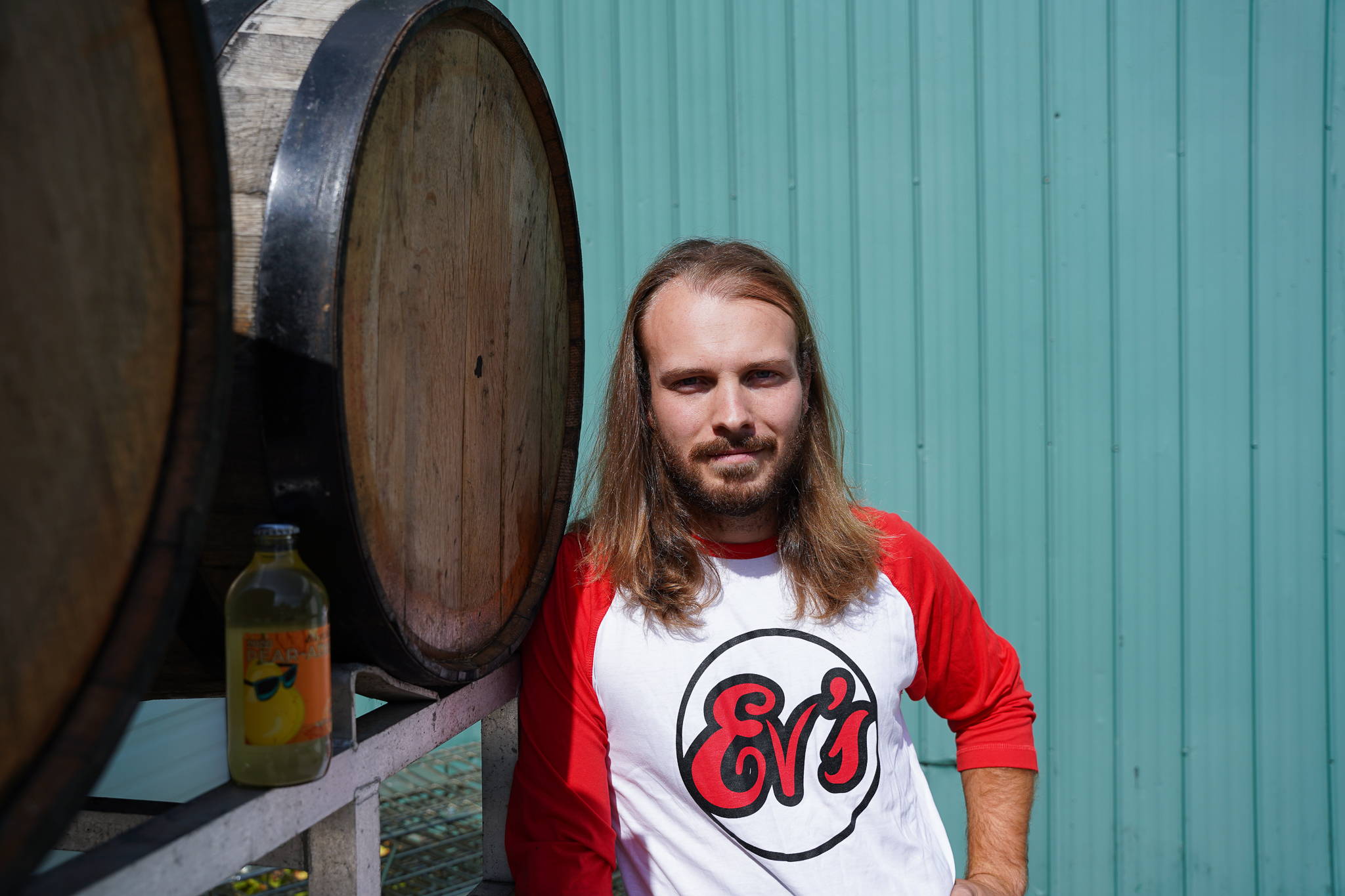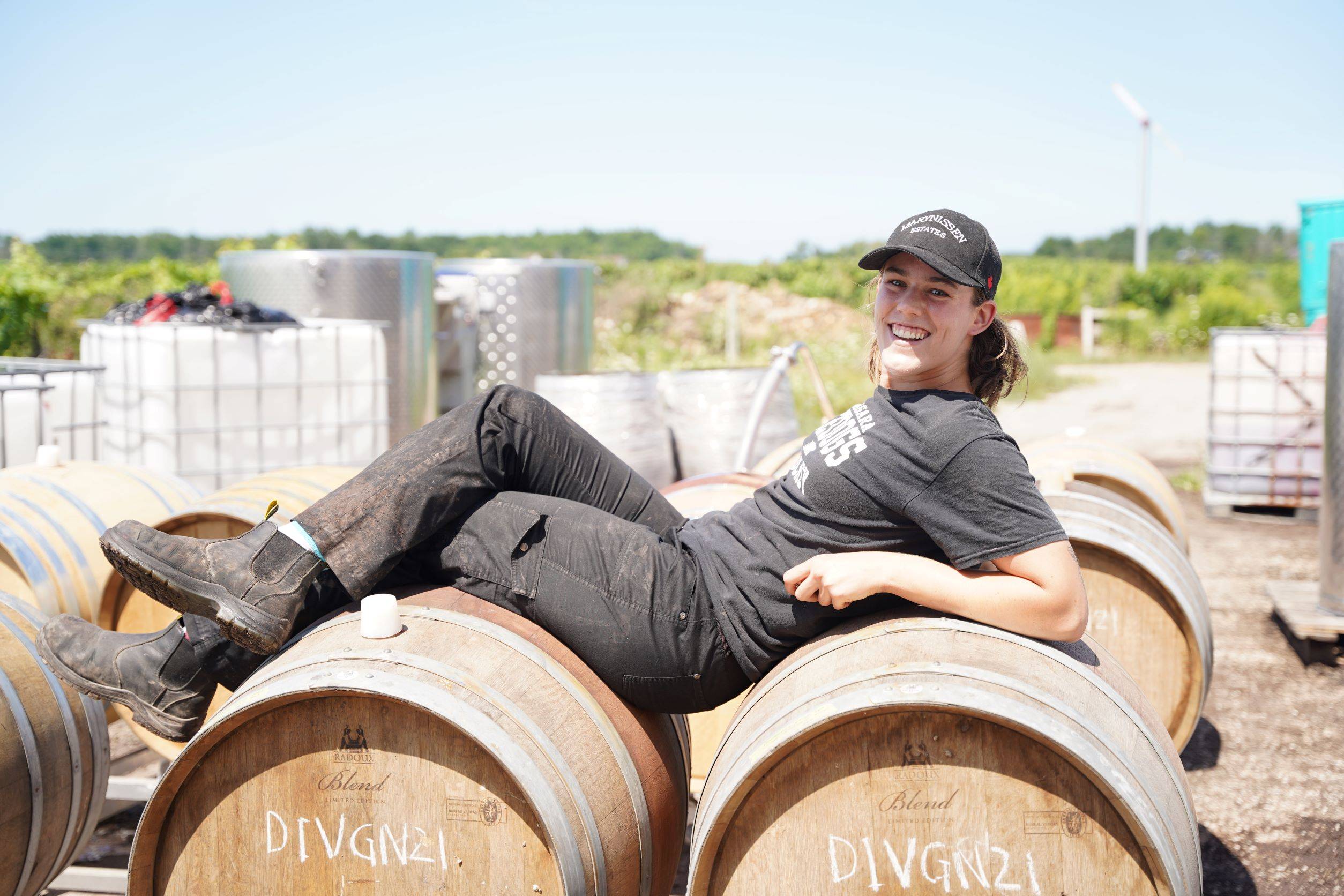 EMILY MCCLINCHEY
Production Coordinator
Growing up in the Soo, Emily dreamed of moving to a new city rich in food, wine, and culture. Having completed the Culinary Innovation and Food Technology program at Niagara College in 2017, she had her first taste of what the region had to offer. After spending a few years as a quality assurance supervisor in the cannabis industry, Emily decided to transition to a role that incorporated more creative elements, hence her addition to the Collab family. Now she facilitates the creation and fruition of multiple Collab products while one day hoping to establish her own brand focusing on low-to-no alcoholic beverages. There's nary a wine that doesn't inspire her as she tastes from the tanks in the cellar.
Favourite Canadian Varietal/Style: Gew, it's fruity, floral, fabulous.
NICK PAPPAS
Marketing & Brand Manager
A winemaker at heart but marketer by necessity, Nick is our resident marketing and social media expert. Nick previously worked alongside us in the cellar full-time before and after graduating from the Oenology and Viticulture program at Brock University before deciding his calling was in sales and marketing. If the website is broken, or something in your order was too, the lover of funky shirts is the one to blame.
Favourite Canadian Varietal/Style: Rosé, for the large variety of styles.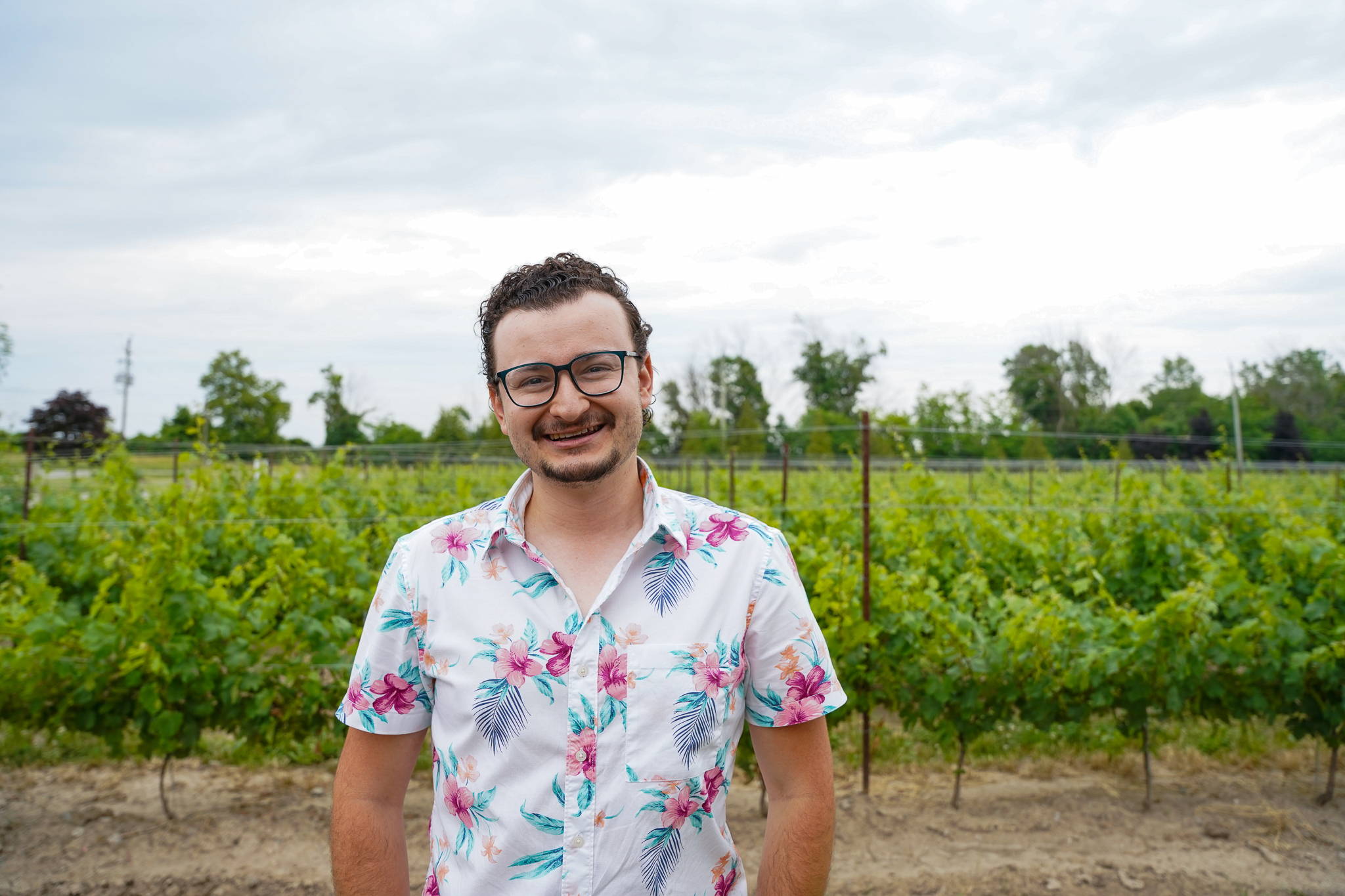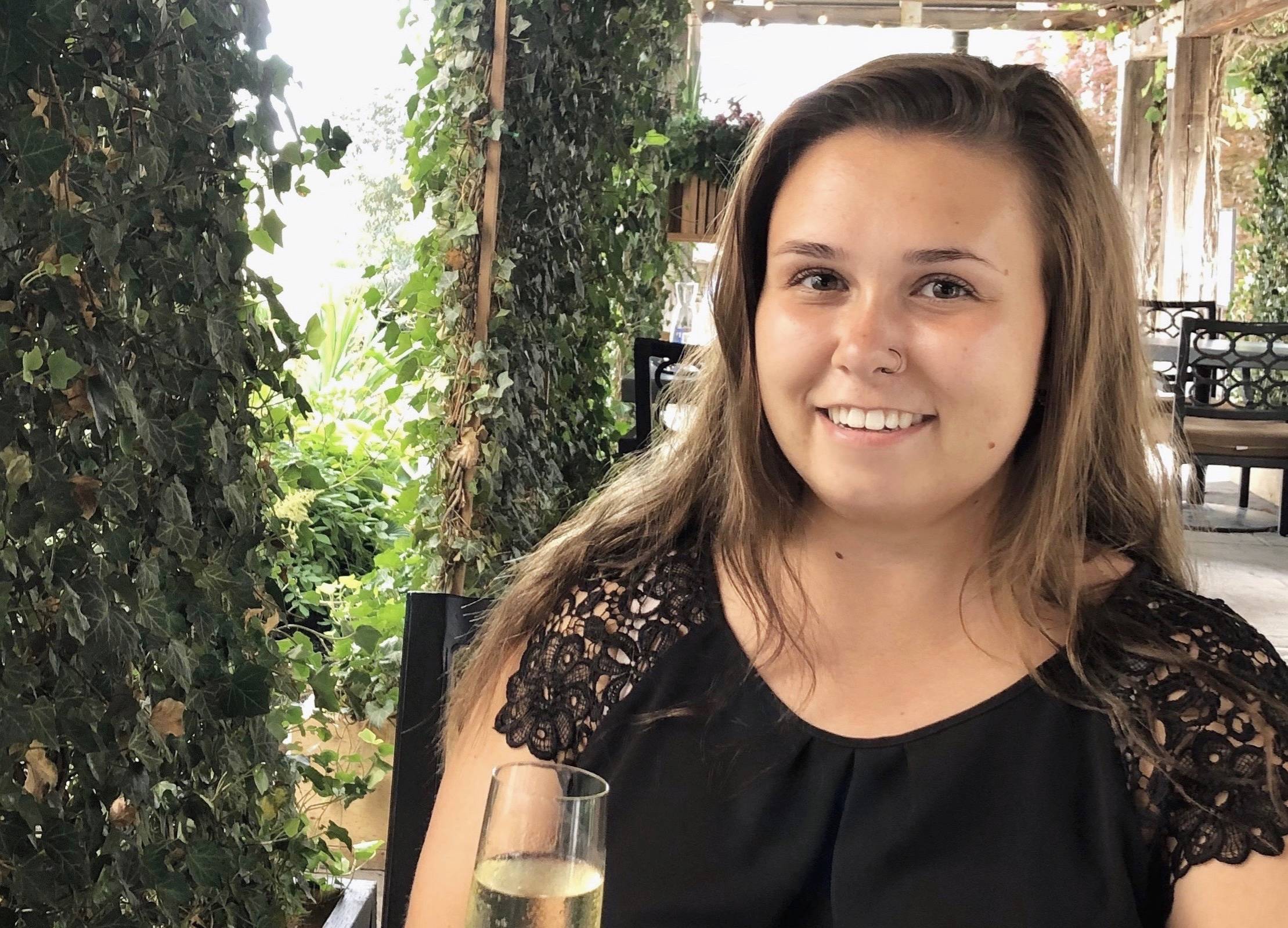 BRITT STANTON
Marketing & Social Media Coordinator
After moving to Niagara in 2018, Britt quickly discovered and became enamored with the excitement and ingenuity of the winemaking world. Having her Bachelors of Biological Sciences from the University of Guelph and a passion for creativity, pursuing a career in the wine industry seemed like the perfect fit. Britt soon completed the Winery and Viticulture Technician program at Niagara College, joining the Collab team shortly after as a jill-of-all-trades. You can catch her bouncing from cellar, to bottling line, to local events, all while snapping Instagram-worthy pics along the way.
Favourite Canadian Varietal/Style: Riesling, it's the most versatile grape out there and makes a darn good Icewine.
Meet Feta, the certified good boy! Feta is Nick and his fiancée's Pembroke Welsh Corgi puppy, and the official Collab mascot. A big fan of sweet potatoes, chasing squirrels, and snuggling up with his mom and dad, Feta spends his days running around the house and rolling around in the grass. Feta's favourite varietal is none because dogs can't drink wine, ya noodle.
Favourite Canadian Varietal/Style: Acana Chunks Lamb Recipe in Bone Broth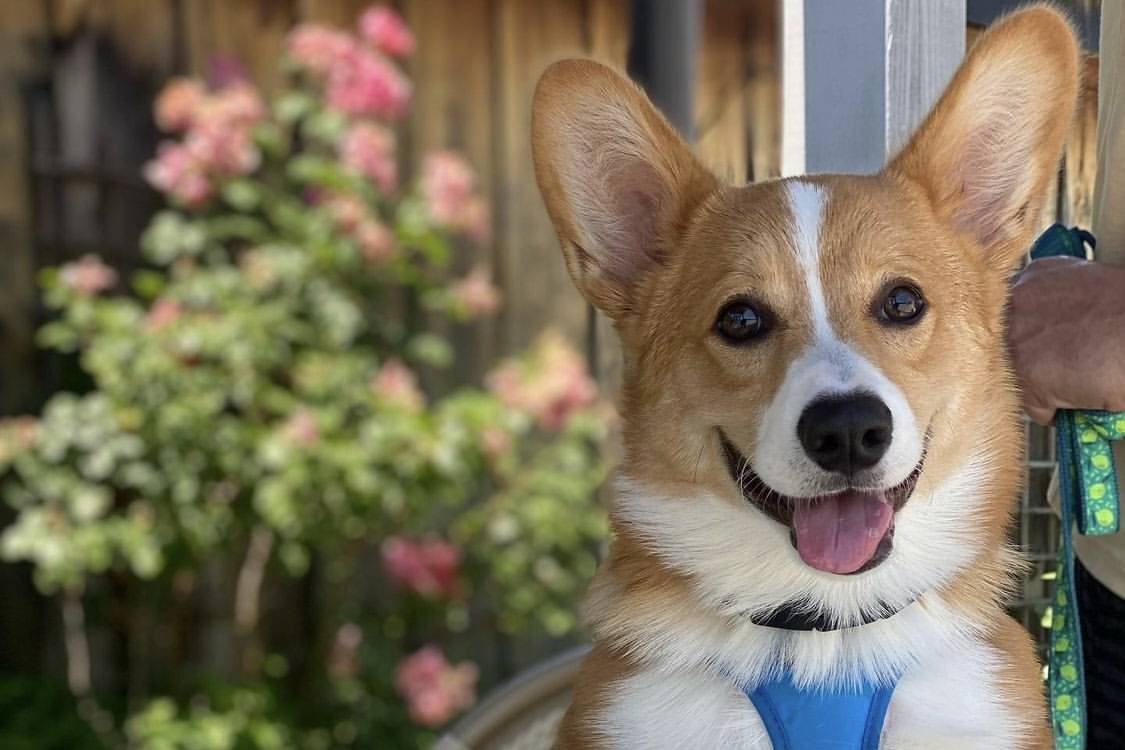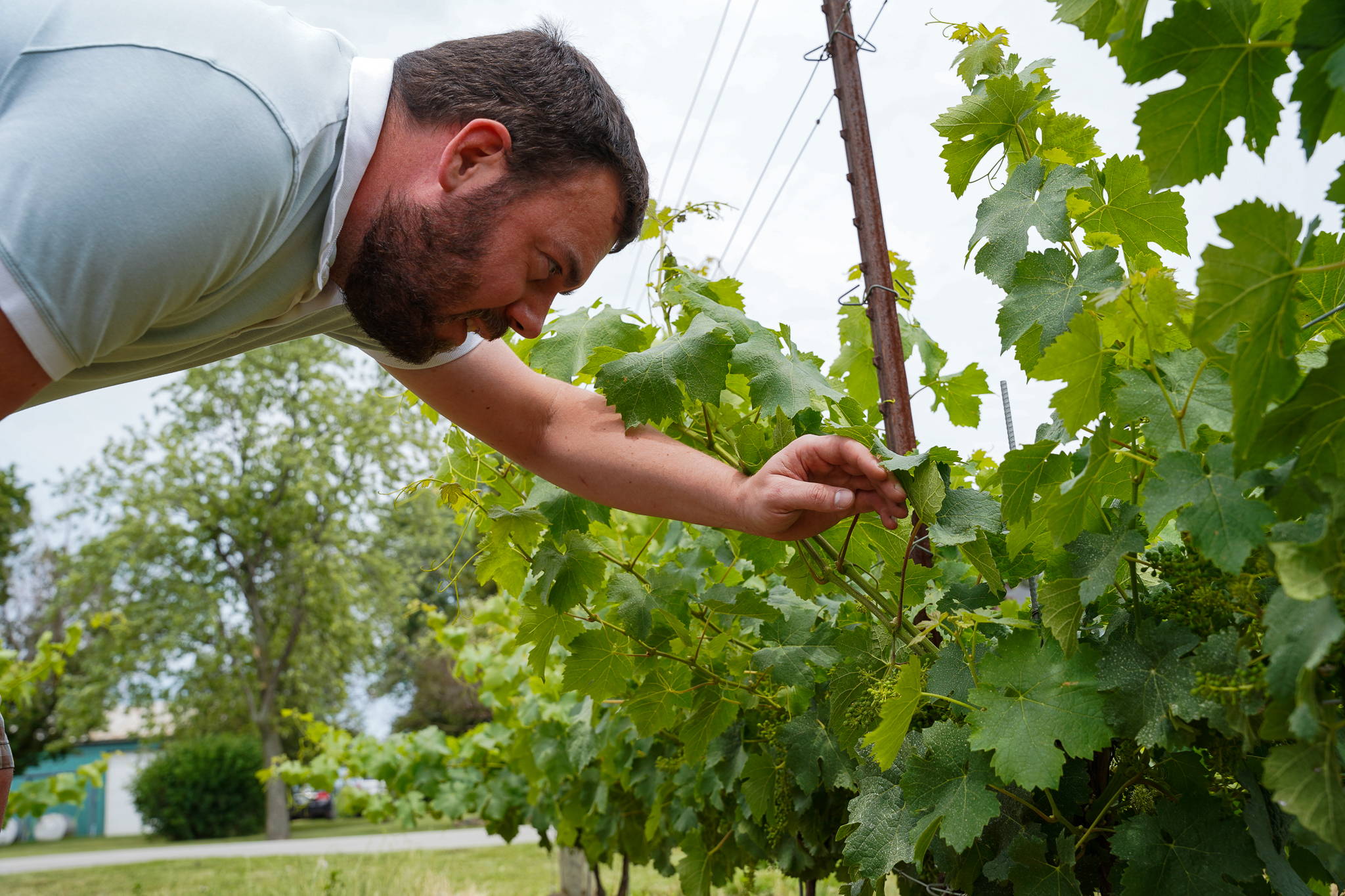 JEFF MOOTE
DIVERGENCE WINES
Jeff is the founder and winemaker of Divergence Wines. While his background is in chemical engineering, Jeff went after a Certificate from the Cool Climate Oenology and Viticulture Institute to satisfy his desire for a career in the wine industry. When not in the cellar or crunching numbers on a spreadsheet, he can be found in the woods on his mountain bike.
To learn more about Jeff and Divergence Wines, click here.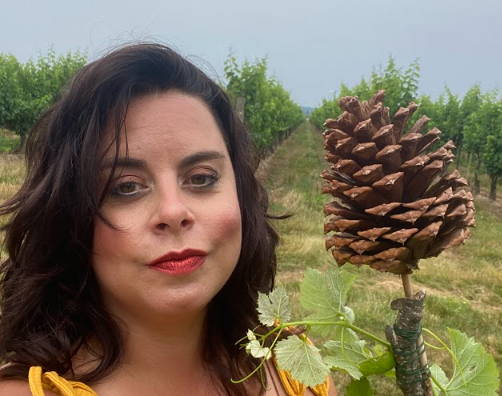 YVONNE IRVINE
MAENAD WINE CO.
Yvonne is the winemaker and co-founder, along with her husband Rob Wallace, of Maenad Wine Co. Yvonne's main role is as the assistant winemaker at Creekside Estate Winery and Queenston Mile Vineyards. After stumbling across the history of these fierce, wild, wine drinking women one night, the notion of creating a brand and lifestyle around them took hold.
To learn more about Yvonne and Maenad Wine Co., click here.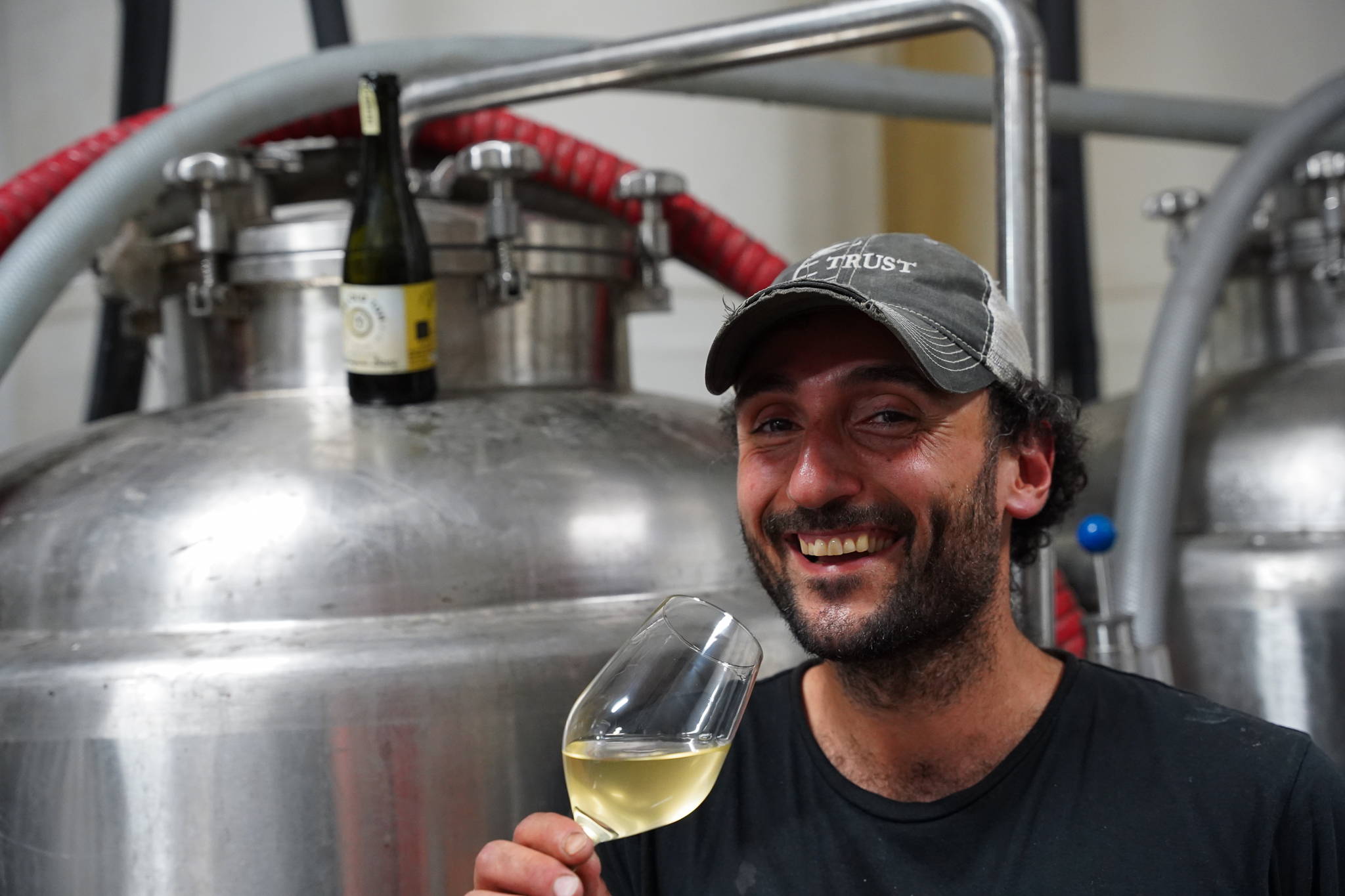 RAMSEY Khairallah
THE OLD TUN
Born in Lebanon to a hardworking farming family, Ramsey was exposed to winemaking and cider making from a young age. After moving to Canada and taking up permanent roots in the country, Ramsey's adventure for knowledge led him to both Brock University and Niagara College's winemaking programs before venturing abroad to work in various wine industries around the world. Many vintages later, he decided it was time to make some intriguing and old fashioned beverages, and thus created The Old Tun!
To learn more about Ramsey and The Old Tun, click here.